Georgia (GA) Property Tax Info
| | |
| --- | --- |
| Property Tax Rank in US (best =1) | 28 |
| Corporate Tax Rank in US (best =1) | 6 |
| Sales Tax Rank in US (best =1) | 29 |
| Effective Real-Estate Tax Rate | 0.90% |
| Is Personal Property Taxable | Yes |
| Georgia State Website | http://georgia.gov/ |
| Capital | Atlanta |
| Largest City | Atlanta |
| Largest Metro Area | 5,949,951 |
Important Dates
For Real Property
Georgia Property Tax Filing Deadline Varies locally; between January 1 and April 1
Georgia Property Tax Appeal Deadline 30 to 45 days after issuance of notice
For Business Personal Property
BPP Filing (Rendition) Deadline March 1 or April 1
BPP Appeal Deadline June 1
Georgia Property Tax Rate
If you're thinking about buying a home in Georgia, it's smart to get some idea of what your property taxes will be. In general, property taxes in the Peach State are relatively low.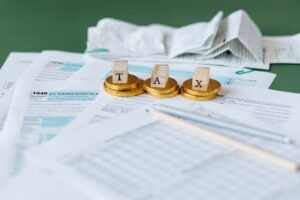 In general, property taxes in Georgia are relatively low. The median real estate tax payment in Georgia is $1,771 per year, about $800 less than the national average. The average effective property tax rate in Georgia is 0.87%.
Looking for a Full Service Property Tax Firm For Businesses of All Types? United Paramount Tax Group have helped clients save millions of tax dollars year after year since 1996. Proven Success Over 20 Years. Tax Consultant & Tax Relief Services.
Back