Our Clients
Commercial Property Tax Clients
At United Paramount Tax Group (UPTG), our clients are our most important asset. By placing their trust in our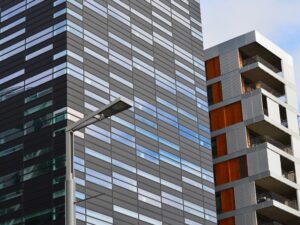 experience, expertise, and resources we have helped our clients save millions of tax dollars year after year since 1996. As property and business owners know, this is valuable money that can be applied directly to their bottom line.
We work for a myriad of companies in a variety of industries, from sole proprietorships and property owners to Fortune 500 companies. We represent every type of taxable property from business personal property, office, medical, self-storage, multi-family residential, industrial, high-rise, warehouse, restaurant, hotel/motel, auto service, etc. And regardless of their size, we protect their business investments with an iron-clad dedication to achieve the lowest commercial property tax burden possible.
UPTG is proud of the work we do for our clients, and we prefer that our numbers speak for themselves. Here you can find a partial list of property types and the 2019 assessed value reductions, and in turn tax savings, that we achieved on our client's behalf. If there is any specific industry of property type that you would like to see that was omitted, please contact us directly at 817.983.0088 to discuss. We are happy to share our success stories for any property type, size, or location of your choosing.
Furthermore, we feel the best measure of our success is a satisfied business/property owner. We invite you to allow our clients the opportunity to attest to that success. Please see the testimonials from our valued clientele and take some time to call and discuss our services with one of our many references. Worth noting as well is that a large percentage of our new business comes from current client referrals…and the greatest compliment we can receive is a referral from one of our valued clients.
UPTG Gets Savings For Businesses