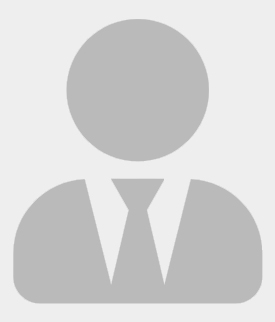 Stan Blacklock
President
I am Stan Blacklock and I am also President of United Paramount Tax Group, Inc. My son Chad and I are partners in the business and have been for close to 25 years. I am a native Louisianan, born in Franklin but only lived there for the first 2 months of my life. My parents moved my sister and I to Tyler, Texas where we lived for about 2 years and then we moved to Houston where I was raised. I attended and graduated from Spring Branch High School and then attended one year at Texas Tech in Lubbock, Texas, but transferred to Baylor my sophomore year and graduated from Baylor in 1966 with a BBA majoring in accounting, economics, and marketing.
From college, I thought I would follow in my Dad's footsteps and went to work for Humble Oil & Refining Company, which is now Exxon-Mobile. Not cut out for the corporate world, I left Humble Oil and moved to West Texas to open a Chevrolet Dealership with a partner. This was in 1971. We lived in Brownfield, Texas for 15 years. Both my sons were born in Lubbock and I guess as a result of that one of my sons had Lubbock in his blood and now resides there with his wife and 3 children. I sold the business in 1986 and moved the family to Mansfield, Texas and tried a couple of businesses before entering the property tax consulting business. It was in 1989 when this business was started.
Property tax consulting has been my sole focus for 31 years. When my oldest son graduated from Dallas Baptist, he wanted to be a part of this; so, we started a new company as partners and have been together ever since. We have been together for 23 years. We had another partner for many of those years, John Keizer, who unfortunately passed way in the fall of 2017. Together with the help of our tremendous staff a great company has emerged. We pride ourselves in working diligently for our clients and have built a wonderful portfolio of loyal clients.
I also realize there is more to life than just work. My wife, Judy, and I have always been faithfully involved in church. Upon moving to Mansfield, we joined Fielder Road Baptist Church in Arlington where we attended for 22 years and were actively involved in committees and teaching young married couples. We are now members of Walnut Ridge Baptist Church where we have been members since 2008. My hobbies include golf and travel when possible. We are also involved in our grand kids lives and following them in their sports endeavors.
As I continue to be active in the business, my duties include being a part of the day to day activities of client correspondence, business financial decisions, and consulting work which has become a year-round effort. The company is extremely busy in the spring and summer as this is the time of year that most states are establishing value for properties for the year. Appeals must be timely filed, and property values must be worked on our side to counteract assessments deemed to be excessive. I, Chad and others remain involved in this process throughout the year. The administration of thousands of properties is a huge task and could not be managed without the tireless efforts of others who work behind the scenes to make it possible for UPTG to successfully represent our valued clients. Besides the work of seeing to our clients' needs, UPTG must also remain active in marketing our skills to others. Our marketing director, Ryan Due, who also happens to be my nephew, has been instrumental in growing the company for the 6 years he has been employed. We are experiencing, in this country, tremendous growth and with that growth most all things increase in value. This is especially true with property values. It is important to us to reach out to those that have a need in this area, to assist them in lowering the expense of this ownership of property in whatever ways are possible. It is important for property owners to realize the service UPTG offers can enhance their ownership experience by hopefully lowering a major expense, property taxes.
I am always pleased to answer questions. My email is stan@uptg.com and my direct line is 817-983-0090.
Thank you for visiting our website.
Back